Over the coming years much of my work will be in partnership with a handful of organisations that I have grown to admire, respect and enjoy the collaboration. Each of them supports me extend the impact I want make in the world, so they are important to me. Over the past decade or so I have spent most of my time working solo and have enjoyed the flexibility. However, over the recent past I am beginning to feel the benefit of collective action, and for me each of these partnerships matter.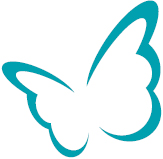 Anyone who has come across Viv Grant will not forget the impact she makes, especially with head teachers. It is important work that she and her team set out to do and I am glad of the opportunity to make a contribution to head teacher well-being. What I also value is that this is one of those corners in the educational world where 'soul' is OK to talk about – a rare and beautiful thing indeed.
<!img src="https://gilesbarrow.com/img/integrity.jpg">
intactacademy
Sari and I have been working together for many years now and a longstanding feature in our joint work is the European TA exam workshop. Held every April in Budapest, the weekend workshop is a great opportunity to work with practitioners from all over Europe in preparing for the formal exam processes at CTA and TSTA levels.
Click here to find out more about intactacademy

The Berne Insitute
The 'Berne' is one of those iconic names in TA training in the UK. One of the oldest TA institutes in the country and still going strong and, in fact, undergoing a resurgence of energy and expansion. Adrienne Lee is one of the TA community elders and her ambition to establish a four field training programme is one that I am supporting as the educational TA programme leader. What attracts me to this work is that most TA training institutes are primarily interested in professional development for clinicians and as a consequence psychotherapy dominates the culture, sometimes at the expense of TA. In moving toward a four field training programme, the Berne Institute is looking to put TA right at the heart of what it does. Count me in!
Click here to find out about the Educational TA programme offered at the Berne